7 Mistakes To Avoid When Growing Your Facebook Group
Here are 7 mistakes that you should avoid if you want to grow and keep a successful Facebook Group.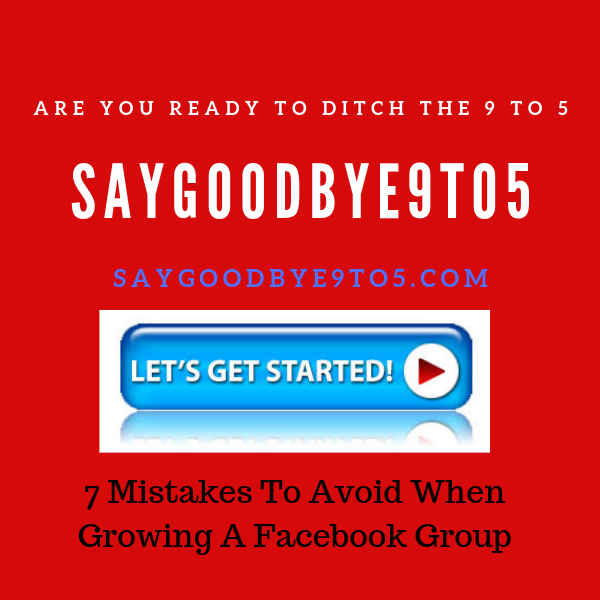 Only having one Facebook account as admin of Your Facebook Group, if anything happens to your Facebook account someone else will be able to take over it.
Giving people who are not trustworthy admin access to your Facebook group. They could very easily delete you from the group and then you would lose control and possibly access to your Facebook Group.
Allowing content that is not in keeping within the subject of the Facebook Group, so if your Facebook is about personal development you do not want people selling cars or posting lots of negative things in your group
Make sure to edit group settings so that people can not post stories without getting a group admin's permission.
Don't forget to claim your Facebook group URL before someone else claims it.
Make sure that you post relevant and useful content to your Facebook group to keep your members interested and coming back again to the group regularly.
Check on your group from time to time and make sure everything is okay, the content is relevant there are no spammy or highly illegal posts ETC..
The Secrets That Grew My First Blogging Business From 0 To Over 60K In  Commissions  Click Here 
7 Mistakes To Avoid When Growing Your Facebook Group