Are You Going To Die Because Of Your 9 To 5
I was on Facebook this morning and I caught a glimpse of an article in the Belfast Telegraph about 10 People from Northern Ireland who had died in 2017.  Normally I wouldn't be reading into a lot of doom and gloom articles, but out of the side of my eye, I saw the name of one of the people Darren Simpson.
It just so happened that Darren used to be our next-door neighbour many years ago.  Then coincidentally we both ended up working in the same Michelin-star restaurant in Belfast called Roscoff which was run by Paul Rankin and his wife Jeannie.
As I ended up working with Darren as a pastry chef, we both had to be at work at 7 am leave the house at 6.30 am every morning.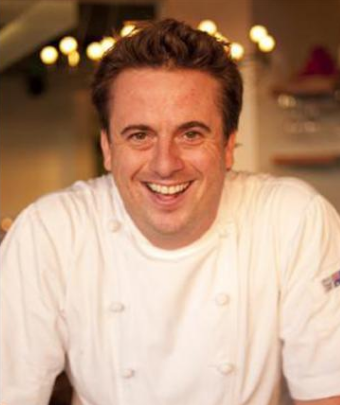 I remember as soon as I would arrive in Roscoff Darren would say put on the breakfast, he used to love my poached eggs on toast that I made. I would also juice 6 oranges, and then we would have a cup of tea before getting stuck into the day's work.  I remember many times Darren ended up working till very late sometimes 1 am in the morning if the restaurant was busy or we had special guests arriving.
I always remember Darren was eager dedicated and absolutely brilliant pastry chef his desserts were amazing and his skills were second to none.   He won the Northern Ireland chef of the year competition at the age of 21 and his mum and my mother were good friends.
Darren left Roscoff and decided to go on to other restaurants to learn more stuff and improve his experience, I think after Roscoff he went to work with Marco Pierre White.  And a number of other places.   After this, he went to Australia and opened up a place in Sydney near the opera house.
I remember Darren when I knew him was very thin he was as pale or white as a sheet because of all the hours he used to work.  It was very rare for him to see the light of day as in the Roscoff kitchen there were no windows.  So until you left you would not know whether it was night or day.
I myself was used to working in restaurants in fact I started when I was 6 years waiting tables and cooking shortly after.  We opened a Greek Restaurant in Newtownards called the Symposium Greek Restaurant, then one in Botanic Avenue beside the train station.  A few years later my dad started waters edge coffee shop in Carrickfergus and then Smugglers restaurant they were both on the sea beside Carrickfergus Caste beside the Edward Albert Pier.
A few years later my dad took over the Pot Belly Restaurant in Banbridge and had that until I was about 17 years old. Due to a big extortionate rates bill, he decided to close it before the RCA Bankrupted him and threw him out of his Apartment in Ardmore Terrace.
He then rented a building off the church in Main Street Holywood and opened up the Acropolis Restaurant which he had for about 5 years until the church wanted the building back. I worked in all of these restaurants I also went to catering college for three years and did my catering exams to be a chef also my advanced pastry exams and Silver Service Exams.
I worked for two years 3 days a week in Roscoff Michelin Star restaurant where I trained to be a pastry chef under Jeannie Rankin and Darren Simpson for a year.
I then was invited to be a Pastry chef in Shanks Restaurant by Robbie Millar, shortly after I started working at Shanks we also got a Michelin Star while I was working there too.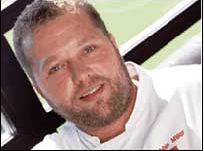 Robbie Millar Died In a Car Accident Tragically
I remember working in Shanks we worked for six days a week starting at 9 or 10 am and didn't get home many nights till 2 am.  All the chefs including myself were white as a sheet due to the lack of sunlight from being in a kitchen all day, we were all like zombies.
It was open from 5 pm in the evening but because I had to make everything fresh from scratch daily, Breads, Cakes, Ice Creams, Fresh Egg Pasta, Petit Fours Chocolate Truffles, Blow torch fruit, and fresh Jus and sweet and shortcrust pastry bases for the cold starters and desserts. It took all day to get prepped for the evening.   It was finally the last straw for me when the head chef Robbie Millar said we were going to start doing lunches as well and the salaries are going to stay the same.  That for me was the final straw, I waited for the Easter Holidays got my two weeks' holiday pay, and then left that job so I could once again have a life outside of A kitchen.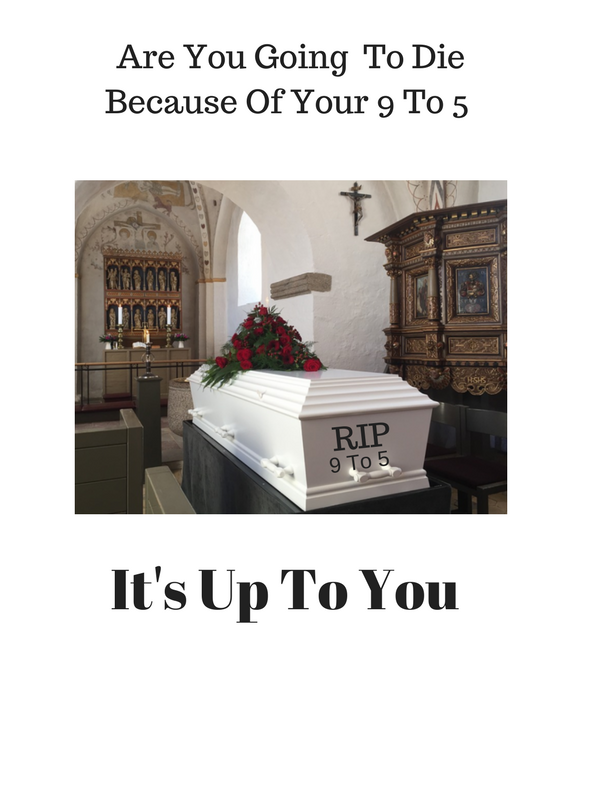 Like many other chefs I loved food and cooking but was not willing to kill myself for the love of it.    My dad after having the restaurants got a job cooking in a nursing home and worked himself into the ground until he died in 2009.
Today I, unfortunately, came across this article that my friend and next-door neighbour Darren Simpson died of a Heart Attack in June 2017 it came as a big shock to me.  I also happened to watch a documentary last night about a famous engineer who also worked 18 hours a day and died aged 55.
The thing is do you want to work yourself to death, or earn money and have a life I believe the choice is entirely up to you.
Unfortunately due to years of self-neglect in my catering jobs, many hours driving a car and lots of time spent on the computer I myself have been having some health challenges lately.
The great thing is due to having some passive income streams coming in I can take time from my work so I can get myself better, an option most employees or workaholics don't have.
What about you?
Today it is 8 years since my dad died on 27th December 2009 RIP Dad Lots Of Love From Your Son Sotiris, Grandsons Aristotle, Stellios, Sotiraki, And Xander who you never got to see 🙁   XXXXXXXX OOOOOOOO  Gone but never forgotten.
Want to start your own online business Click Here
Are You Going To Die Because Of Your 9 To 5